Separate bed raisers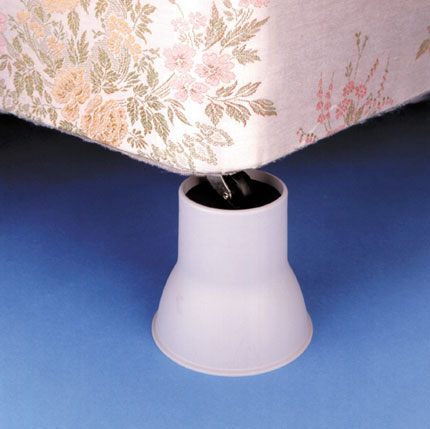 These individual bed raisers enable the legs of the bed and thus the bed height to be raised. This can assist you when getting on and off your bed.
Examples of the types of raisers available include: cylindrical plastic sleeves which enclose the bed leg; screw-in raisers; replacement raisers; block raisers and wheeled raisers.