Settees and suites with seat height 46cm and above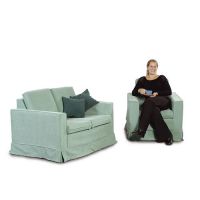 These wooden settees have design features which can help a person to stand, such as a firm seat. Included in this section are settees with a floor to seat base height of 46cm and above. This height would be suitable for most people but people with shorter leg length may find these settees too high.
These sofas may have straight or splayed legs.