DLF's summary
Battery operated hand held recording pad with ten individual recordable buttons.
Speechbubble's description:
A small, light communication aid with ten large message buttons, which can each speak a recorded message of up to ten seconds in length. You can slip an overlay under the top sleeve with pictures or symbols to match the messages. Use ful for messages, reminders and sound effects. Requires 2 x AA batteries (not supplied).
Features
each button holds ten seconds of recording time
removable slide over top
Product dimensions
Dimensions
Weight
108g
Length
15cm
Width
11cm
Where can I buy this product?
The UK national suppliers that sell this item are listed below.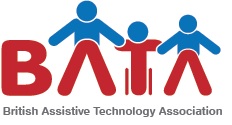 Mail order
Online shop
X
Supplier details
Head office
Riverside Court
Huddersfield Road
Delph Oldham
Greater Manchester
OL3 5FZ
UK

Supplier details last checked:
10 February 2017,

Next check due:
10-02-2019
Inclusive Technology
's name for this product is
Chatterbox 10 Communication Aid
Their product code is:
4727
From

£15

Exc. VAT
Checked by DLF on 10 February 2017
Mail order
Home demo
Online shop
X
Supplier details
Head office
Whitegates
25-27 High Street
Swinstead
Lincolnshire
NG33 4PA
UK

Supplier details last checked:
14 October 2016,

Next check due:
14-10-2018
Liberator Ltd
's name for this product is
Chatterbox 10 Communication Aid
Their product code is:
TTSCB10
From

£14

Exc. VAT
Checked by DLF on 14 October 2016
Manufacturer's contact
TTS Group Ltd
Park Lane Business Park
Kirkby-in-Ashfield
Nottinghamshire
NG17 9LE
UK
0800 138 1370
sales@tts-group.co.uk
http://www.tts-group.co.uk