Go Talk 32 Plus
Manufactured by Attainment Co Inc
Priced from
£178
(Exc. VAT)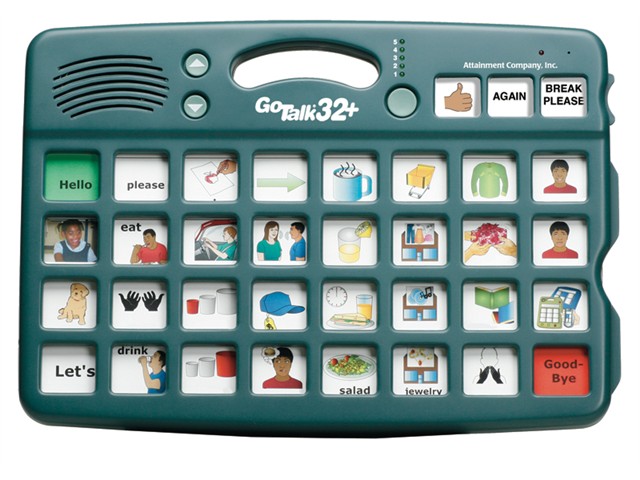 DLF's summary
Handheld communication device with 32 buttons and five levels.
Features
32 message buttons with keyguard and holders for pictures or symbols
eight-second recording time for each key, 27 minutes in total
volume settings
integral hand hold
battery operated
Product dimensions
Dimensions
Length
36cm
Width
26cm
Height
4cm
Weight
935g
Where can I buy this product?
The UK national suppliers that sell this item are listed below.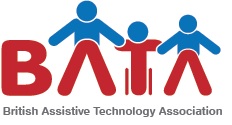 Mail order
Online shop
X
Supplier details
Head office
Riverside Court
Huddersfield Road
Delph Oldham
Greater Manchester
OL3 5FZ
UK

Supplier details last checked:
10 February 2017,

Next check due:
10-02-2019
Inclusive Technology
's name for this product is
Go Talk 32+ Communicator
Their product code is:
5012
From

£179

Exc. VAT
Checked by DLF on 10 February 2017
Mail order
Online shop
X
Supplier details
Head office
43 Svenskaby
Orton Wistow
Peterborough
Cambridgeshire
PE2 6YZ
UK

Supplier details last checked:
17 November 2017,

Next check due:
17-11-2019
Ability World Ltd
's name for this product is
Go Talk 32 Plus
Their product code is:
ATGT32
From

£214

Exc. VAT
Checked by DLF on 17 November 2017
Mail order
Home demo
Online shop
X
Supplier details
Head office
Whitegates
25-27 High Street
Swinstead
Lincolnshire
NG33 4PA
UK

Supplier details last checked:
14 October 2016,

Next check due:
14-10-2018
Liberator Ltd
's name for this product is
Gotalk 32+ Communication Aid
Their product code is:
GT32
From

£178

Exc. VAT
Checked by DLF on 14 October 2016