Express One Communication Aid
Manufactured by Attainment Co Inc
Priced from
£24
(Exc. VAT)
DLF's summary
Device which can be used as a talking sign or single message communicator with ten seconds of recording time and volume control. Incorporates photographs for visual cues. User activates message by touching the picture or play button.
Speechbubble's description:
The Go Talk Express One is a single message communication aid. You can record and play back a message or sound of up to ten seconds in length. Its 127mm x 178mm touch sensitive area makes it suitable for wall mounting as a talking sign or table top communicator. To replay the message, touch the picture area or the play button. A symbol, picture, word or photograph can be inserted, and the unit has a volume control.
Product dimensions
Features
Digitised or synthesised speech
Digitised speech
Where can I buy this product?
The UK national suppliers that sell this item are listed below.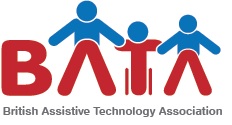 Mail order
Online shop
X
Supplier details
Head office
Riverside Court
Huddersfield Road
Delph Oldham
Greater Manchester
OL3 5FZ
UK

Supplier details last checked:
10 February 2017,

Next check due:
10-02-2019
Inclusive Technology
's name for this product is
Go Talk Express One Communication Aid
Their product code is:
3720
From

£25

Exc. VAT
Checked by DLF on 10 February 2017
Mail order
Online shop
X
Supplier details
Head office
43 Svenskaby
Orton Wistow
Peterborough
Cambridgeshire
PE2 6YZ
UK

Supplier details last checked:
17 November 2017,

Next check due:
17-11-2019
Ability World Ltd
's name for this product is
Express One Communication Aid
Their product code is:
AT-EX1
From

£30

Exc. VAT
Checked by DLF on 17 November 2017
Mail order
Home demo
Online shop
X
Supplier details
Head office
Whitegates
25-27 High Street
Swinstead
Lincolnshire
NG33 4PA
UK

Supplier details last checked:
14 October 2016,

Next check due:
14-10-2018
Liberator Ltd
's name for this product is
Express One Communication Aid
Their product code is:
AEO
From

£24

Exc. VAT
Checked by DLF on 14 October 2016