DLF's summary
Handheld communication device with nine message keys and five levels.
Speechbubble's description:
The Go Talk 9+ is a slim device with nine large touchpads that can store messages five different messages each (ie it has five 'levels'). There's also three smaller 'core message' touchpads that speak the same message whatever level is selected. The total message time is nine minutes. All GoTalk models have a built-in keyguard and an integral carry handle. You can cycle through the message levels with a single button, and a record lock eliminates accidental removal of messages. There's an option to quickly erase a whole level if required, and a level lock is available to prevent unintentional level changes. Overlays fit into a transparent plastic wallet and slide into the side of the unit. They can be stacked inside for storage, although storing too many will make it harder to activate the touchpads. The volume level is changed by pressing two touchpads which, although removing the need for a moving part, can become time-consuming as a message is spoken for every increment of change. Clear recording instructions are printed on the back of the unit. Two AA batteries are included.
Features
nine message buttons with keyguard and holders for pictures or symbols
three core message buttons that do not change levels
nine minutes overall recording time
record and level lock
volume settings
battery operated
Product dimensions
Dimensions
Memory Channels
48
Height
2.9cm
Width
23cm
Length
30cm
Where can I buy this product?
The UK national suppliers that sell this item are listed below.
Show room
Mail order
Online shop
X
Supplier details
Head office
Titus House
29 Saltaire Road
Shipley
West Yorkshire
BD18 3HH
UK

Supplier details last checked:
13 October 2016,

Next check due:
13-10-2018
Spacekraft Ltd
's name for this product is
Go Talk 9+ Communicator
Their product code is:
80088
From

£168

Inc. VAT
Checked by DLF on 13 October 2016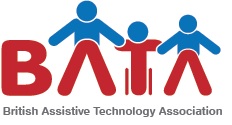 Mail order
Online shop
X
Supplier details
Head office
Riverside Court
Huddersfield Road
Delph Oldham
Greater Manchester
OL3 5FZ
UK

Supplier details last checked:
10 February 2017,

Next check due:
10-02-2019
Inclusive Technology
's name for this product is
Gotalk 9+ Communicator
Their product code is:
0831
From

£109

Exc. VAT
Checked by DLF on 10 February 2017
Mail order
Online shop
X
Supplier details
Head office
43 Svenskaby
Orton Wistow
Peterborough
Cambridgeshire
PE2 6YZ
UK

Supplier details last checked:
17 November 2017,

Next check due:
17-11-2019
Ability World Ltd
's name for this product is
Gotalk 9 Plus Communicator
Their product code is:
ATGT9
From

£129

Exc. VAT
Checked by DLF on 17 November 2017
Mail order
Home demo
Online shop
X
Supplier details
Head office
Whitegates
25-27 High Street
Swinstead
Lincolnshire
NG33 4PA
UK

Supplier details last checked:
24 November 2016,

Next check due:
24-11-2018
Liberator Ltd
's name for this product is
Gotalk 9+ Communicator
Their product code is:
GT9
From

£103

Exc. VAT
Checked by DLF on 24 November 2016