DLF's summary
Sequential communication aid and cognitive support tool to aid and train multitasking skills.
Features
by the press of a button plays back individually pre-recorded sequential steps to four day-to-day tasks to prompt the next step
each of the four day-to-day tasks can have two difficulty levels, each containing up to 30 steps
portable
audio cues through dual speakers or headphone jack (headphones not included)
review previous steps with ball button
built in lanyard loops and belt loop slot
covers: vocational tasks, household chores, personal routines, school schedule, cooking procedures, shopping lists, activity transitions
requires 2 x AAA batteries
Product dimensions
Dimensions
Height
1.3cm
Length
5cm
Width
17cm
Where can I buy this product?
The UK national suppliers that sell this item are listed below.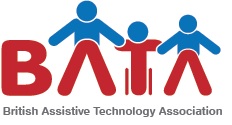 Mail order
Online shop
X
Supplier details
Head office
Riverside Court
Huddersfield Road
Delph Oldham
Greater Manchester
OL3 5FZ
UK

Supplier details last checked:
10 February 2017,

Next check due:
10-02-2019
Inclusive Technology
's name for this product is
New Steppad Communicator
Their code/s for this product and any variants are:
- Standard Version 6124
- With Go Talk Overlay Software 6133
From

£75
- £99

Exc. VAT
Checked by DLF on 10 February 2017
Mail order
Online shop
X
Supplier details
Head office
43 Svenskaby
Orton Wistow
Peterborough
Cambridgeshire
PE2 6YZ
UK

Supplier details last checked:
17 November 2017,

Next check due:
17-11-2019
Ability World Ltd
's name for this product is
Steppad 2 Cognitive Support Tool
Their product code is:
ATSP2
From

£65

Exc. VAT
Checked by DLF on 17 November 2017
Mail order
Home demo
Online shop
X
Supplier details
Head office
Whitegates
25-27 High Street
Swinstead
Lincolnshire
NG33 4PA
UK

Supplier details last checked:
14 October 2016,

Next check due:
14-10-2018
Liberator Ltd
's name for this product is
Steppad 2 Communication Aid
Their product code is:
ASP2
From

£56

Exc. VAT
Checked by DLF on 14 October 2016