Partner Four Plus Communicator
Manufactured by Amdi
Priced from
£195
(Exc. VAT)
DLF's summary
Communication device with four message playback.
Speechbubble's description:
The Partner Four Plus is a four-message communication aid with optional LEDs and vibrating feedback features for visually impaired users. Each message can contain up to eight seconds of recorded speech, and these messages can be activated by pressing the light-touch 7cm square membrane buttons.
Product models
There are 3 models of this product available. Suppliers may not supply them all:
Standard 4331
With LED Feedback 4332
With LED And Vibrating Feedback 4333
Features
shatter proof plastic casing with integral carry handle
digitised audio production
four message playback with eight second message length
volume control
built-in microphone
overlay designer included
two input jacks
two output jacks
water-resistant
battery operated
Options
LED feedback
LED and vibrating feedback
Product dimensions
Features
Digitised or synthesised speech
Digitised speech
Dimensions
Weight
680g
Manufacturer's information
Manufacturer's contact details
Where can I buy this product?
If you would like to buy this item or need any further information, please contact one of the national suppliers listed below. We list all UK national suppliers that have told us they sell this item.
If you are a national supplier who is not listed please read our FAQs to find out how to add your company. If you are listed and need to update your details please read how to update your listing.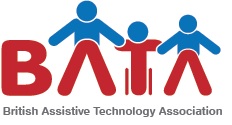 Mail order
Online shop
X
Head office
Riverside Court
Huddersfield Road
Delph Oldham
Greater Manchester
OL3 5FZ
UK

Tel:01457 819790
Supplier details last checked:
10 February 2017

Next check due:
10th February 2019
Inclusive Technology
's name for this product is
Partner Four Plus Communicator
and their code/s for this product and any variants are:
- Standard 4331
- With LED Feedback 4332
- With LED And Vibrating Feedback 4333
From

£195

- £235

Exc. VAT
Checked by DLF on 10 February 2017
Unconfirmed national suppliers (Explain)
The following suppliers have not updated their product details for over two years. We list the last price they entered but provide less information on them. These records will be removed after three years. They can update their records using our self-service system.
| Supplier name | Guide price | Last updated |
| --- | --- | --- |
If you are one of the suppliers listed here, and don't know how to update your product information please contact our Data Services team to find out how to update your information.