Recordable Bar
Manufactured by TTS Group Ltd
Priced from
£24
(Exc. VAT)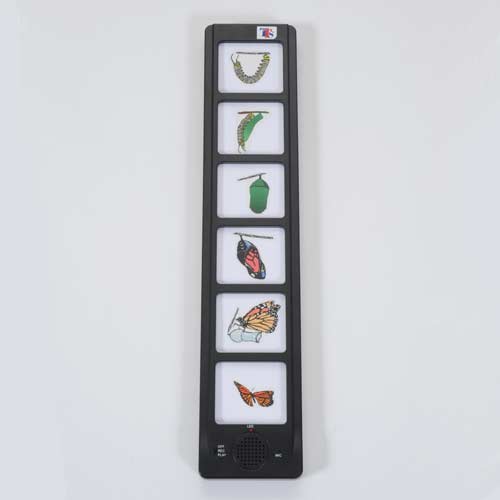 DLF's summary
Rectangular voice record-able frame for audio play-back.
Speechbubble's description:
The Recordable Bar acts as a multi-functional learning tool, enabling you to record up to six different messages with a ten second duration. Children or teachers can slot in their own images or words, record a corresponding message for each slot, and then press to play back. Useful for hanging on the wall and sequencing activities such as the events of the a story, or farmyard noises.
Features
six square inserts which can hold recorded messages
each insert can hold an image relating to the message recorded
recordings can be up to ten seconds long
messages can be re-recorded
can be used in portrait or landscape mode
inserts measures 7x8cm
not deemed suitable for children under three years
uses three AAA batteries
Product dimensions
Dimensions
Length
56cm
Width
12cm
Where can I buy this product?
The UK national suppliers that sell this item are listed below.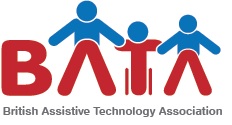 Mail order
Online shop
X
Supplier details
Head office
Riverside Court
Huddersfield Road
Delph Oldham
Greater Manchester
OL3 5FZ
UK

Supplier details last checked:
10 February 2017,

Next check due:
10-02-2019
Inclusive Technology
's name for this product is
Recordable Bar
Their product code is:
4728
From

£25

Exc. VAT
Checked by DLF on 10 February 2017
Mail order
Home demo
Online shop
X
Supplier details
Head office
Whitegates
25-27 High Street
Swinstead
Lincolnshire
NG33 4PA
UK

Supplier details last checked:
14 October 2016,

Next check due:
14-10-2018
Liberator Ltd
's name for this product is
Story Sequencer
Their product code is:
TTSSS
From

£24

Exc. VAT
Checked by DLF on 14 October 2016
Manufacturer's contact
TTS Group Ltd
Park Lane Business Park
Kirkby-in-Ashfield
Nottinghamshire
NG17 9LE
UK
0800 138 1370
sales@tts-group.co.uk
http://www.tts-group.co.uk