Supertalker Communicator
Manufactured by Ablenet Inc
Priced from
£249
(Exc. VAT)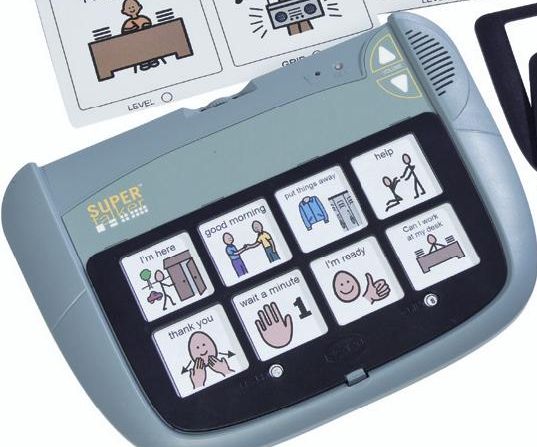 DLF's summary
Portable communication device. Requires four AA batteries.
Speechbubble's description:
The SuperTalker is a recorded speech communication aid that provides a means of progressive steps to developing communication. It is supplied with 1, 2, 4 and 8 location message grids and keyguards, so that as the learner progresses, the complexity can be increased. There are eight levels of messages available, and you can record any length of message on any level up to the maximum recording time of 16 minutes.
Features
eight message levels
keyguard for up to eight grids
sequential message access
volume control
eight minutes of memory
Options
16-minute memory
switch access control
Accessories
Where can I buy this product?
The UK national suppliers that sell this item are listed below.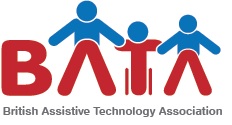 Mail order
Online shop
X
Supplier details
Head office
Riverside Court
Huddersfield Road
Delph Oldham
Greater Manchester
OL3 5FZ
UK

Supplier details last checked:
10 February 2017,

Next check due:
10-02-2019
Inclusive Technology
's name for this product is
Supertalker Communication Aid
Their product code is:
3540
From

£270

Exc. VAT
Checked by DLF on 10 February 2017
Mail order
Online shop
X
Supplier details
Head office
43 Svenskaby
Orton Wistow
Peterborough
Cambridgeshire
PE2 6YZ
UK

Supplier details last checked:
17 November 2017,

Next check due:
17-11-2019
Ability World Ltd
's name for this product is
Supertalker Communicator
Their product code is:
ANST
From

£323

Exc. VAT
Checked by DLF on 17 November 2017
Mail order
Home demo
Online shop
X
Supplier details
Head office
Whitegates
25-27 High Street
Swinstead
Lincolnshire
NG33 4PA
UK

Supplier details last checked:
14 October 2016,

Next check due:
14-10-2018
Liberator Ltd
's name for this product is
Supertalker Communicator
Their product code is:
ANSTALKER
From

£249

Exc. VAT
Checked by DLF on 14 October 2016