Talk Time Recordable Postcards
Manufactured by TTS Group Ltd
DLF's summary
Cards with voice recording facility. A4, postcard sized and mini sized cards available. Not all sizes available from all suppliers.
Speechbubble's description:
The Talk Time range consists of three different sizes of card, each containing a basic voice recording chip for a single recorded message. All are available in various pack sizes - see pricing for details.
Features
ten-second recording capacity, and push-button operation
Where can I buy this product?
The UK national suppliers that sell this item are listed below.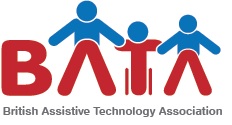 Mail order
Online shop
X
Supplier details
Head office
Riverside Court
Huddersfield Road
Delph Oldham
Greater Manchester
OL3 5FZ
UK

Supplier details last checked:
10 February 2017,

Next check due:
10-02-2019
Inclusive Technology
's name for this product is
Talk Time Cards
Their code/s for this product and any variants are:
- Small 3601
- A4 3602
- Postcards 4340
From

£9
- £12

Exc. VAT
Price is for 3 items

A4 size in pack of 1

Checked by DLF on 10 February 2017
Mail order
Home demo
Online shop
X
Supplier details
Head office
Whitegates
25-27 High Street
Swinstead
Lincolnshire
NG33 4PA
UK

Supplier details last checked:
14 October 2016,

Next check due:
14-10-2018
Liberator Ltd
's name for this product is
Talk Time Recordable Postcards
Their product code is:
TTSTTCC
From

£19

Exc. VAT
Price is for 3 items

Checked by DLF on 14 October 2016
Manufacturer's contact
TTS Group Ltd
Park Lane Business Park
Kirkby-in-Ashfield
Nottinghamshire
NG17 9LE
UK
0800 138 1370
sales@tts-group.co.uk
http://www.tts-group.co.uk