Tech Talk With 12 Levels Communicator
Manufactured by Amdi

No rating(s) or comment(s) yet. Be the first to rate or comment on this product.
Priced from
£490
(Exc. VAT)
DLF's summary
Multi-level augmentative communicator.
Features
membrane panel can be operated with a light touch
record and playback 48 messages
standard message length of four and a half seconds
interchangeable overlays, option for up to 96 messages possible
real voice reproduction
shatterproof case
water resistant
designed to be portable
shoulder strap
wheelchair or table mounted
Options
choice of colours
choice of recording times
alkaline or rechargeable battery
Product dimensions
Dimensions
Height
5cm
Length
20cm
Weight
1.4kg
Width
37cm
Manufacturer's information
Manufacturer's contact details
Where can I buy this product?
If you would like to buy this item or need any further information, please contact one of the national suppliers listed below. We list all UK national suppliers that have told us they sell this item.
If you are a national supplier who is not listed please read our FAQs to find out how to add your company. If you are listed and need to update your details please read how to update your listing.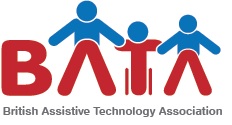 Mail order
Online shop
X
Supplier details
Head office
Riverside Court
Huddersfield Road
Delph Oldham
Greater Manchester
OL3 5FZ
UK

Supplier details last checked:
14 February 2017,

Next check due:
14-02-2019
Inclusive Technology
's name for this product is
Tech Talk With 12 Levels Communicator
Their product code is:
1395
From

£490
- £770

Exc. VAT
Checked by DLF on 14 February 2017
Unconfirmed national suppliers (Explain)
The following suppliers have not updated their product details for over two years. We list the last price they entered but provide less information on them. These records will be removed after three years. They can update their records using our self-service system.
| Supplier name | Guide price | Last updated |
| --- | --- | --- |
If you are one of the suppliers listed here, and don't know how to update your product information please contact our Data Services team to find out how to update your information.