Mountable communication aids - keyboard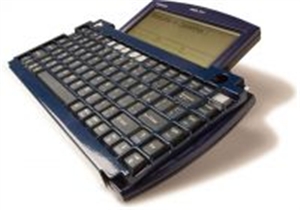 This section lists communication aids for mounting on a desk or wheelchair with text input via a standard or a touch screen keyboard. You type whatever you want to say and the message is produced by text-to-speech (Abledata, 2008).
The speech output may use digitised speech, synthesised speech or both. Digitised messages are created by recording spoken words directly into the communication aid. Synthesised speech is artificial, computer-generated speech - the quality of which is far better than it used to be.
An advantage of this type of communication aid is that is doesn't depend on pre-recorded messages - they speak anything you can type (Abledata, 2008).