Coil Led Illuminated Pocket Magnifier
Manufactured by Coil UK (Wipac Ltd)
Priced from
£26
(Exc. VAT)
DLF's summary
LED illuminated pocket magnifier.
Product models
There are 5 models of this product available. Suppliers may not supply them all:
3x 7270
5x 7146
7x 7147
9x 7148
11x 7271
Features
bi-aspheric lens
maintenance-free sealed LED light source
handle with integral sliding switch
Product dimensions
Dimensions
Magnification
min 3, max 11x
Manufacturer's information
Manufacturer's contact details
Where can I buy this product?
If you would like to buy this item or need any further information, please contact one of the national suppliers listed below. We list all UK national suppliers that have told us they sell this item.
If you are a national supplier who is not listed please read our FAQs to find out how to add your company. If you are listed and need to update your details please read how to update your listing.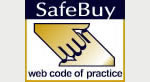 Mail order
Home demo
Online shop
X
Head office
Unit 12
Bakers Business Park
Pardown Oakley
Basingstoke
RG23 7DY
UK

Tel:01256 783329
Supplier details last checked:
04 July 2017

Next check due:
4th July 2019
Vision Enhancers Ltd
's name for this product is
Coil Led Illuminated Pocket Magnifier
and their code/s for this product and any variants are:
- 3x 7270
- 5x 7146
- 7x 7147
- 9x 7148
- 11x 7271
From

£27

- £27

Exc. VAT
Checked by DLF on 04 July 2017
Unconfirmed national suppliers (Explain)
The following suppliers have not updated their product details for over two years. We list the last price they entered but provide less information on them. These records will be removed after three years. They can update their records using our self-service system.
| Supplier name | Guide price | Last updated |
| --- | --- | --- |
If you are one of the suppliers listed here, and don't know how to update your product information please contact our Data Services team to find out how to update your information.