DLF's summary
Range of portable magnifier designed for small writing tasks.
Product models
There are 3 models of this product available. Suppliers may not supply them all:
3.5x 32299
5x 32300
7x 32301
Features
2 LEDs designed to reduce shadowing
LEDs automatically switch off after 30 minutes
supplied with case
Options
Product dimensions
Dimensions
Magnification
3.5x 32299: 3.5x
5x 32300: 5x
7x 32301: 7x

Diameter
5.8cm
Where can I buy this product?
The UK national suppliers that sell this item are listed below.
Show room
Mail order
Home demo
Online shop
X
Supplier details
Head office
Peterborough
Cambridgeshire
PE2 6WS
UK
PO Box 173
Supplier details last checked:
05 May 2016,

Next check due:
05-05-2018
Royal National Institute of Blind People (RNIB)
's name for this product is
Powerlux Illuminated Stand Magnifier
Their product code is:
MAG69
From

£73

Exc. VAT
Checked by DLF on 05 May 2016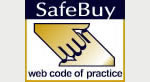 Mail order
Home demo
Online shop
X
Supplier details
Head office
Unit 12
Bakers Business Park
Pardown Oakley
Basingstoke
RG23 7DY
UK

Supplier details last checked:
05 May 2016,

Next check due:
05-05-2018
Vision Enhancers Ltd
's name for this product is
Eschenbach Powerlux LED Illuminated Stand Magnifier
Their code/s for this product and any variants are:
- 3.5x 158614
- 5x 158620
- 7x 158628
From

£54
Checked by DLF on 05 May 2016
Mail order
Online shop
X
Supplier details
Head office
Gore House
13 Gore Road
Burnham
Buckinghamshire
SL1 8AA
UK

Supplier details last checked:
31 May 2016,

Next check due:
31-05-2018
Associated Optical
's name for this product is
Powerlux Led Illuminated Magnifier
Their code/s for this product and any variants are:
- 3.5x 158614
- 5x 158620
- 7x 158628
From

£88
- £110

Exc. VAT
Checked by DLF on 31 May 2016
Mail order
Online shop
X
Supplier details
Head office
Office 182-190
Lomeshaye Business Village
Turner Road Nelson
Lancashire
BB9 7DR
England

Supplier details last checked:
02 November 2016,

Next check due:
02-11-2018
Ability Superstore
's name for this product is
Powerlux Stand Magnifier
Their code/s for this product and any variants are:
- 3.5x 32299
- 5x 32300
- 7x 32301
From

£76
- £91

Inc. VAT
Checked by DLF on 02 November 2016
Mail order
Online shop
X
Supplier details
Head office
Birchington Road
Corby
Northamptonshire
NN17 9RS
UK
PO Box 99
Supplier details last checked:
05 May 2016,

Next check due:
05-05-2018
RS Components Ltd
's name for this product is
Eschenbach Powerlux LED illuminated Stand Magnifier
Their product code is:
7802890
From

£120
Checked by DLF on 05 May 2016