Insulated bowls & plates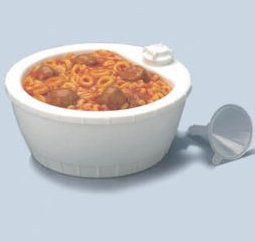 These bowls and plates have foam insulation or a hollow double wall to hold hot water. They may also have a lid. These features enable them to retain heat.
Insulated bowls and plates are useful for those who eat very slowly and whose meal would otherwise cool down before they were finished.