Walking sticks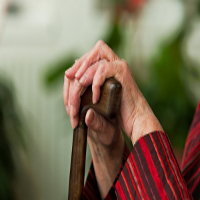 This section includes walking sticks that come in many shapes and sizes with a variety of differently shaped handles are available including: contoured or ergonomic handles, crook handles, right angled handles, swan neck and 'T' shaped handles.
Walking sticks offer greater stability and balance. They give you greater confidence when walking, and assist with pain reduction and weight redistribution when you use them for support.
When using only one stick, it should be held in the opposite hand to the affected leg so that a natural walking pattern (gait) and an upright posture can be maintained. If using more than one stick, professional advice from a Physiotherapist is recommended on the most suitable pattern of use.
Rica have a useful guide about helping you decide what kind of walking equipment is right for you Rica mobility equipment. They are an independent consumer research charity providing free, practical and unbiased reports for older and disabled people.