Lockable Automatic Pill Dispenser
Manufactured by Ivation
Priced from
£44
(Inc. VAT)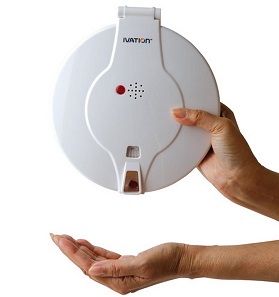 DLF's summary
Battery operated pill dispenser.
Features
internal tray containing 28 sections
tray rotates at preset times to dispense medication and sound an audible alarm and visual LED
turning the dispenser upside down cancels the alarm
lid with secure metal lock
Product dimensions
Features
No. of compartments
28
Where can I buy this product?
The UK national suppliers that sell this item are listed below.