Disabled Facilities Grants (DFGs) for children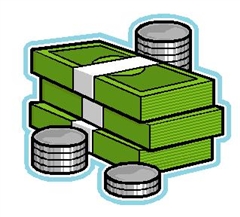 A Disabled Facilities Grant is a grant from your local council to help towards the cost of providing adaptations and facilities in your home. These adaptations must be to make caring for your child easier or to increase your child's level of independence at home. The grant is paid if your council considers that the proposed changes are necessary to meet your child's needs, and that the work is both reasonable and practical depending on the age and condition of the property.
This can include major adaptations such as extensions and structural work to accommodate, for example, a ceiling track hoist, stairlift, widened doorways, an external ramp, or a downstairs bathroom.
An occupational therapist will access your circumstances and home environment before recommending any required adaptation(s).
Any proposed work must have planning permission and fall within building regulations.
Who can apply for a Disabled Facilities Grant?
You can apply if the answer to the following four statements is yes:
You or the child living in your property, is disabled.


You, or the child on whose behalf you are applying, are the owner or tenant of the property. Note: a landlord may apply on behalf of a disabled tenant.


You are willing to certify that you, or the child on whose behalf you are applying, intend to occupy the property as your/their main or only residence throughout the 5 year grant period.


You, or the child on whose behalf you are applying, live in England, Wales or Northern Ireland. Note: Scottish residents should contact their local social services department for information on their Home Improvement Grants.
How much money will be awarded?
The maximum grant that can be awarded in England is £ 30,000, less any assessed contribution. The grant will only be paid on work assessed as necessary, and when the council are satisfied that the work has been carried out.
Always check what help is available before starting work on your home to make it suitable for you or your child. Grants will usually not be provided retrospectively.
Who will be means tested?
DFGs are not means tested so long as the grant is provided to meet the needs of a disabled child (under 19 years of age).
Families who need to adapt their home for a person over the age of 19 will have to go through a means test/ financial assessment. When aged 19 or over, the person with the disability is tested. This test (based on a person's ability to pay) is intended to target help towards the most needy, and it looks at income, savings and expenditure. The grant awarded can then vary from 0 to 100% of the cost of the work assessed as necessary.
For more information on Disabled Facilities Grants, visit the Directgov website.
Advice last checked: 18 January 2016 Next check due: 18 January 2019
All advice is either supported by references (cited in the text) or is based upon peer reviewed professional opinion. Our advice is impartial and not influenced by sponsors or product suppliers listed on the site.
Conflict of interest statement