Gps Smartsole Location Tracking Insoles
Manufactured by GTX Corp
Priced from
£239
(Exc. VAT)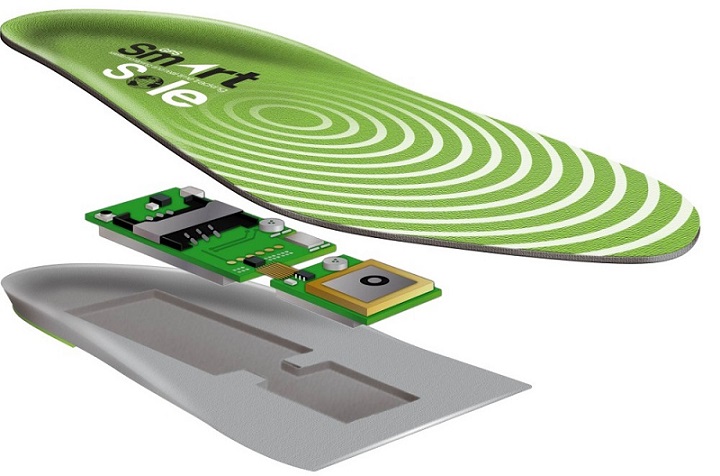 DLF's summary
Smart insoles designed to monitor whereabouts of the wearer. Fits most adult shoes. Can be set up to alert as many family members or carers as required.
Features
location can be tracked by smartphone, tablet or laptop
multiple users can be logged in at the same time
tracking only begins when wearer leaves pre-defined safe area
text and email alerts are sent out when wearer leaves or enters a defined area
one to three days battery life depending on use
water resistant
comes with SIM card and first month's subscription - monthly charge applies thereafter
can be used abroad at no additional cost
Product dimensions
Features
Mobile phone or satellite signal
Both
Where can I buy this product?
The UK national suppliers that sell this item are listed below.

Show room
Mail order
Home demo
Online shop
X
Supplier details
Head office
Unit 7A Blaris Industrial Estate
Altona Road
Lisburn
Co. Antrim
BT27 5QB
Northern Ireland

Supplier details last checked:
14 March 2017,

Next check due:
14-03-2019
John Preston Healthcare
's name for this product is
Gps Smartsole Location Tracking Insoles
From

£299
Checked by DLF on 14 March 2017
Show room
Online shop
X
Supplier details
Head office
The Hive Business Centre
Maudslay Building
Burton Street Nottingham
Nottinghamshire
NG1 4BU
UK

Supplier details last checked:
23 March 2017,

Next check due:
23-03-2019
TechSilver
's name for this product is
GPS SmartSole Location Tracking Insoles
From

£299

Inc. VAT
Checked by DLF on 23 March 2017
Online shop
X
Supplier details
Head office
6-8 Bonhill Street
Shoreditch
London
EC2A 4BX
UK

Supplier details last checked:
07 October 2016,

Next check due:
07-10-2018
Unforgettable
's name for this product is
GPS Smart Soles
Their product code is:
GX001
From

£239

Exc. VAT
Checked by DLF on 07 October 2016