Pull Cord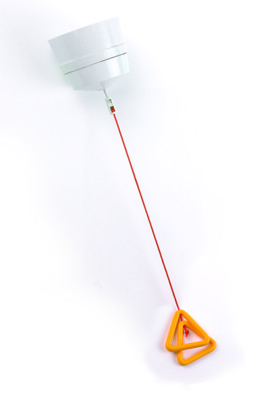 DLF's summary
Pull cord to raise alarms in areas where personal triggers are unlikely to be worn. Orange cord with a triangular handle.
Product dimensions
Power source
Battery life
4
Where can I buy this product?
The UK national suppliers that sell this item are listed below.

Mail order
Home demo
X
Supplier details
Head office
Shadsworth Road
Blackburn
Lancashire
BB1 2PR
UK

Supplier details last checked:
13 July 2016,

Next check due:
13-07-2018
Chubb Community Care
's name for this product is
Pull Cord
Their product code is:
201C151111
POA
Checked by DLF on 13 July 2016
National suppliers (Explain)
The following suppliers have not updated their product details for over two years. We list the last price they entered but provide less information on them. These records will be removed after three years. They can update their records using our self-service system.
| Supplier name | Guide price | Last updated |
| --- | --- | --- |
If you are one of the suppliers listed here, and don't know how to update your product information please contact our Data Services team to find out how to update your information.