Bellman Door Contact Switch
Manufactured by Bellman & Symfon
Priced from
£8
(Exc. VAT)
DLF's summary
Door contact switch which, when triggered, activates a transmitter which operates a Bellman receiver such as an alarm clock, pager or strobe (not supplied).
Features
battery operated
push-button facility to check battery status
Manufacturer's information
Manufacturer's contact details
Manufacturer's description
When the switch is opened (doors, windows etc.), a connected transmitter (included) is activated and will trigger the Bellman Vibrating Pager, Vibrating Pad (included in the Bellman packs on opposite page) and the Bellman Portable Receiver L40393 (sold separately), alerting the hearing impaired user of a possible home intrusion. A button on the transmitter is used for low battery check. Transmitter Power supply: 1 x 9V alkaline battery (included). Battery life approx. 3 years.
Where can I buy this product?
If you would like to buy this item or need any further information, please contact one of the national suppliers listed below. We list all UK national suppliers that have told us they sell this item.
If you are a national supplier who is not listed please read our FAQs to find out how to add your company. If you are listed and need to update your details please read how to update your listing.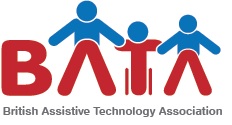 Mail order
Online shop
X
Head office
19-23 Featherstone Street
London
EC1Y 8SL
UK

Tel:020 7296 8000
Supplier details last checked:
17 August 2017

Next check due:
17th August 2019
Action on Hearing Loss
's name for this product is
Bellman Door Contact Switch
and their product code is
B9023
From

£8

Exc. VAT
Checked by DLF on 17 August 2017
Unconfirmed national suppliers (Explain)
The following suppliers have not updated their product details for over two years. We list the last price they entered but provide less information on them. These records will be removed after three years. They can update their records using our self-service system.
| Supplier name | Guide price | Last updated |
| --- | --- | --- |
If you are one of the suppliers listed here, and don't know how to update your product information please contact our Data Services team to find out how to update your information.