Sentry Monitor With Foldable Bed Pad
Priced from
£92
(Exc. VAT)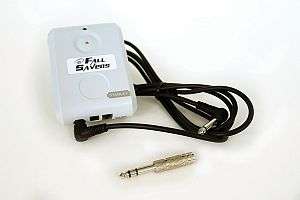 DLF's summary
Alarm unit which is designed for use with bed or chair pressure pads.
Features
can be linked to most nurse call systems
supplied with standard nurse call connection lead
Product dimensions
Dimensions
Length
11cm
Width
8.3cm
Where can I buy this product?
The UK national suppliers that sell this item are listed below.
Mail order
Online shop
X
Supplier details
Head office
Unit 1 Brook Mill Estate
Station Road
Wrea Green Preston
Lancashire
PR4 2PH
UK

Supplier details last checked:
06 September 2016,

Next check due:
06-09-2018
Complete Care Shop
's name for this product is
Fall Savers Nurse Call Monitor With Nurse Call Kit
Their product code is:
CCS6586
From

£100

Exc. VAT
Checked by DLF on 06 September 2016
Mail order
Online shop
X
Supplier details
Head office
Office 182-190
Lomeshaye Business Village
Turner Road Nelson
Lancashire
BB9 7DR
England

Supplier details last checked:
06 March 2017,

Next check due:
06-03-2019
Ability Superstore
's name for this product is
Sentry Monitor With Foldable Bed Pad
Their product code is:
35909
From

£92

Exc. VAT
Checked by DLF on 06 March 2017