Case study - how equipment helped Mrs B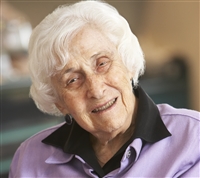 Mrs B is 78 years old and she lives with her son and his family. Mrs B suffered a slight stroke six months ago affecting her right side. Her right leg and right arm are now weaker and she uses a stick to help her walk. Since her stroke, she has been sitting on a dining chair in her kitchen with a table in front of her. This is because she is unable to manage sitting in the low lounge chair which she used to sit in. She wants to be able to sit comfortably with her family again.
Her concerns:
She is sitting uncomfortably and is unable to be part of family life. She wants to be able to rejoin her family in the lounge area, sitting at ease and taking a nap when she wants. She also wants to be able to sit/stand without assistance.
The solution:
Mrs B contacted her local social services who arranged an assessment with an Occupational Therapist (OT). The OT carried out an assessment and as a part of her recommendations she was able to issue a riser recliner with dual motors. The OT ensured that the seat height was low enough for Mrs B's feet to touch the ground and that she could adjust her posture as the recliner changes positions. She also explained the use of the riser function to aid in Mrs B's ability to stand from the chair without assistance.
The outcome:
Mrs B is able to independently manage the new riser recliner chair. She is now part of family life again. Mrs B is able to remove a key to the motor to avoid her grand children playing with the riser recliner when she is not using it. Her legs are supported and she feels more relaxed.
---
For further information you may wish to read our advice on:
- Having an assessment with an occupational therapist or ...
- Equipment provision through local authorities and direct payments or AskSARA's standing to sitting
To view riser recliners with two or more motors, click on the picture below