Case study - how equipment helped Jane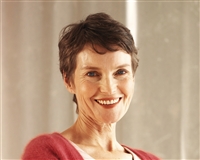 Jane is 41 and lives with her son and daughter aged 14 and 18, in a house. Jane experiences tremors and her knees can sudddenly give way without warning causing her to fall. She recently had a fall in the bath and has lost confidence bathing.
Her concerns:
Jane has stopped having a bath, instead she is having a strip wash as she feels she cannot step into and sit/stand in the bath safely without a risk of falling.
The solution:
Jane contacted her local social services who arranged an assessment with an Occupational therapist. The occupational therapist visited Jane at home. She assessed that Jane could still use the bath independently with the provision of:
A powered bath lift. Jane sits on this from outside the bath and then turns lifitng her legs into the bath. She then uses the bath lift to lower herself to the bottom of the bath and back up when she's ready.
A grab rail on the wall beside the bath. For Jane to hold when sat on the bathlift and lifting her feet over the bath rim and into the bath.
The outcome:
Jane felt confident to use the bath again. The grab rail helped to give extra support while using the bath lift and her children found the bath lift light enough to remove from the bath tub when they use the tub.
When the Occupational Therapist reviewed the equipment she said "Jane is feeling reassured and has regained confidence using the bath. The provision of a bath lift has been a simple solution to help Jane get safely in and out of the bath tub, she can enjoy a bath again. She feels generally more confident about going out as she is able to wash herself thoroughly."
To view the equipment mentioned above, please click on the product images below.
---
For further information you may wish to read our advice on: