Case study - how equipment helped Lorna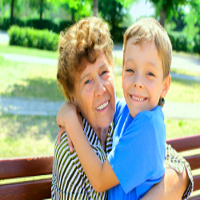 Lorna is an 84 year old lady who recently suffered a stroke which has affected her mobility, memory and capacity for new learning. Lorna walks with a stick because of a previous mini stroke which has left her with poor balance. Lorna lives alone in a two bedroom ground floor flat and was independent with personal care, preparing hot drinks, ready meals and snacks Mondays to Fridays. She has assistance with domestic activities and spends Saturdays and Sundays with her daughter and family in their home. Lorna accesses her local community independently and enjoys community life, as she has lived there for a number of years. As a result of this stroke Lorna's balance has significantly deteriorated and she is at risk of falls. Her existing walking stick is no longer meeting her needs.
The concern:
Lorna's goal is to continue to walk independently with a piece of walking equipment. Due to poor memory she is finding it difficult to learn to use alternative walking equipment which will ensure her safety and independence.
The solution:
Lorna has been prescribed a tripod walking stick. This offers her more support whilst walking or standing still. Lorna already knows the basic principle of using a walking stick so it will be easier for her to learn how to use this new tripod.
The outcome
Lorna's quality of life is maintained as she is able to negotiate her environment safely and independently with the tripod walking stick. She can still access the community with support, due to her memory impairment, and continues to enjoy her usual weekend visits to her daughter's home as before.
To view the walking & standing equipment listed above click on the relevant picture below:

---
For further information you may wish to read our advice on:
- Safe use of walking equipment
- An assessment with a Physiotherapist
- Equipment provison through local authorities and direct payments