Case study - how equipment helped Mr Jones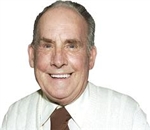 Mr Jones has recently been into hospital for an operation. He has been discharged home but has had to make some changes to his living arrangements as at present he is unable to go upstairs.
The concern:
His family wish to have a bed downstairs but there is a gas fire in the room. The family have the fire serviced and ensured that it is compliant with the recent fire safety regulations but they are still anxious about Mr Jones' safety.
The solution:
A telecare system will enable Mr Jones to obtain help in an emergency and can automatically raise an alarm if there is a gas leak that Mr Jones is not aware of. The following equipment was supplied:


A telecare control box which connects the system together and a personal alarm button which Mr Jones can press to summon help in an emergency.
A carbon monoxide detector which will automatically trigger the alarm if it detects dangerous levels of carbon monoxide. Dangerous carbon monoxide emissions may result from a blocked flue or a fault in a fuel burning appliance. Click here for more advice on carbon monoxide poisoning.
A gas detector connected to a gas shut off valve which was fitted by a Corgi registered fitter. The gas detector will provide a visual and audible alarm if Mr Jones leaves his gas fire on but unlit, or if there is a gas leak. It will also automatically cut off the gas supply to his gas fire via the gas shut off valve. Click here for more advice on preventing gas being left on.
A telecare smoke detector which provides an audible alarm when smoke is detected in the home and alerts the monitoring centre so that the emergency services can be called. Click here for more advice on fire prevention
The outcome:
Mr Jones slept downstairs in his living room for 6 months before his mobility improved and he moved back up stairs. Both Mr Jones and his family were reassured by the telecare sensors and they saved the day when Mr Jones hung his slippers to dry in front of the fire and his slippers started to smoulder. The fire alarm went off and alerted Mr Jones who managed to remove the slippers before they caught fire. The monitoring centre was also alerted and spoke to Mr Jones via the control box, who explained what had happened. Mr Jones is still wearing his personal alarm button on a daily basis.
---
To view the telecare equipment listed above click on the relevant pictures below: