Case study - how equipment helped Caroline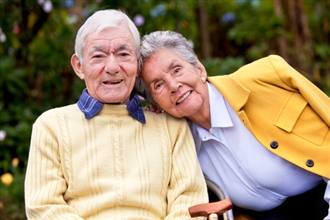 Caroline is 78 and lives with her husband Bill, in their 3 storey house. Their kitchen is in the basement, the living room is on the ground floor and the bedroom and bathroom on the first floor. Both flights of stairs have a wooden banister, there are no other rails.
Her concerns:
Caroline fell down her stairs when rushing downstairs to answer the phone. Bill phoned an ambulance who took Caroline to A&E. Luckily she only suffered aches and bruising and returned home after one night in hospital. She now feels unsafe on her stairs and will only use them with her husband present. When he goes out she delays using them until he returns.
The solution:
Caroline contacted her local social services who arranged an assessment with an occupational therapist. The occupational therapist visited Caroline at home and arranged for the installation of:
1) Mopstick stair rails installed beside both of Caroline's staircases. Used in combination with the existing banisters these provide Caroline with a handhold on both sides of her stairs.
2) The therapist advised Caroline to consider either an extra phone and phone socket or a cordless telephone/s so both she and Bill could answer their phone without having to go up and down their stairs.
3) The therapist referred Caroline to her local telecare service for an assessment. They visited and installed a community alarm. This consists of a control box with a pendant that Caroline can wear around her neck. If she presses the button on her pendant an alarm call is made to a help centre who can contact Caroline and arrange help if required.
The outcome:
Caroline finds the mopstick stair rails very reassuring. She uses both the banister and mopstick rails (one hand on each) when going up or down her stairs. Caroline wears her alarm pendant when Bill goes out, fortunately she hasn't needed to use it. The rails and pendant have restored her confidence using her stairs and she now uses them even when Bill is out.
Caroline and Bill brought a twin handset cordless phone. They keep one handset upstairs and one downstairs. They experienced initial confusion regarding the need to charge the handsets but both now find the phones very convenient.
---
Use these links to read
advice on stair rails
or
tips to avoid rushing to answer the phone.
To view the equipment mentioned above click on the pictures below: