Case study - how equipment helped Maria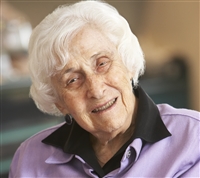 Maria is 79 and lives with her husband aged 82 in a ground floor flat. They enjoy playing bridge and visits from their grandchildren. They have a shower cubicle which they purchased privately. Maria has recently been feeling dizzy.
Her concerns:
Maria is now washing at the sink instead of using the shower as she feels she cannot stand long enough in the shower as she feels unsteady and is losing confidence.
The solution:
Maria contacted her local social services who arranged an assessment with an occupational therapist. The occupational therapist visited Maria at home. She agreed that the shower was still suitable and arranged for the installation of:
1) A grab rail on the wall at the entrance of the shower cubicle.
2) A hinged shower seat mounted to the side of the shower cubicle at the ideal height for Maria.
The outcome:
Maria was delighted and felt confident again to shower. She could sit on the seat, saving her energy, and the grab rail helped when getting in and out of the shower. When the seat was not needed it could be folded up against the wall. Her husband found the grab rail useful as well and could continue to shower standing up. When the Occupational Therapist reviewed the equipment she said "Maria is feeling reassured and has regained confidence using the shower. The provision of a grab rail has been a simple solution to help Maria get safely in and out of the shower and the shower seat lets her shower while sat down. "
---
Further information
Read further information on
grab rails