Case study - how equipment helped David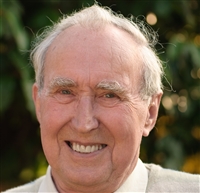 David is 72 and now lives alone since the death of his wife a year ago. His son, and son's family, occasionally come to stay for the weekend. He lives in a house and is able to manage most activities including shopping using his car. He is using his bath independently and has the use of an overbath shower.
His concerns:
He is finding stepping into the bath increasingly difficult and concerned about having a bath alone with no one else in the house. However he was concerned that any equipment should be removable when his family visited him.
The solution:
David contacted his local social services who arranged an assessment with an Occupational Therapist. The Occupational Therapist visited David at home. She agreed that there were issues around David's safety getting in and out of the bath and arranged for the provision of:
1) A grab rail - installed on the wall beside David's bath.
2) A bath board: Bath boards fit across the bath and enable users to complete a seated transfer into their bath which is safer than stepping into the bath.
The outcome:
David was very pleased and felt confident about having a bath alone again. When his family came to stay he stored the bathboard out of the way when he wasn't using it. He held onto the grab rail with one hand when sat on the board and lifting his legs over the bath rim and into the bath. When the Occupational Therapist reviewed the situation she was confident that David was safe to access the bath again. She said "These are low cost pieces of equipment which provide a great benefit to service users like David."