Baby monitors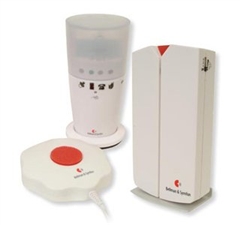 Listed in this section are baby monitors (also known as baby listening devices) and add-on accessories such as flashing lights or vibrating pagers.
Baby monitors are similar to one-way intercoms in that they enable sound to be transmitted in one direction. This enables you to hear when your child is crying.
Most of these monitors incorporate a vibrating pad or pager and/or a flashing light for parents who are deaf or hard of hearing. The vibrating pads can be placed under your pillow at night time. Some also have a visual sound level indicator - e.g. rows of light that increase as the sound your child makes increases.