Bibs & aprons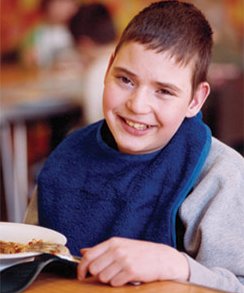 There are many bibs and aprons to choose from to keep a child's clothes clean during meal times.
Styles available include:
Disposable: useful if regular laundry is an issue.
Plastic backed: to prevent fluid seeping through the bib onto the child's clothing.
Bibs with an integral trough at the lower edge: to catch spilt food.
Tabard styles: these have a wide neck opening for easier removal.
Aprons and capes: these cover the child's lap.