Daywear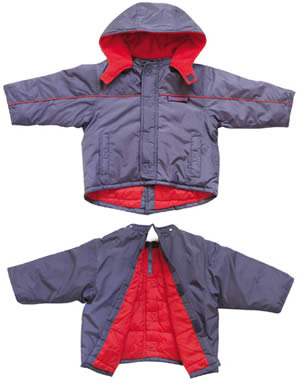 These daywear garments have specific features which may enable children and young people with disabilities to dress themselves independently. Or, they may help parents and carers to dress their child quickly.
These features include:
Back opening with a zip or Velcro (this can make dressing a child easier, or may be suitable for children who remove their clothes inappropriately);
Wide sleeves;
Extra strength elbows and knees.