Overhead pool hoists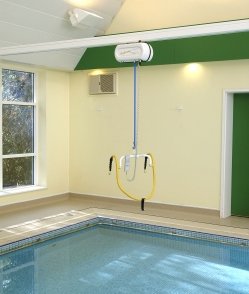 Listed here are powered, overhead tracking hoists suitable for use in swimming pools. They alleviate problems of storage which may be associated with manual and powered pool hoists. Most companies can supply longer lifting straps if necessary in order to increase the lifting range of the hoist to reach the water level.
Two types of overhead hoists are included - ceiling mounted and gantry frames (deck or wall mounted).