Stairlifts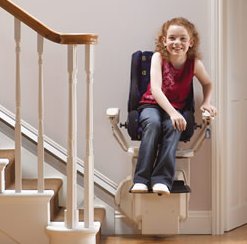 The stairlifts listed here have specialised seats suitable for children with disabilities.
The stairlifts may be either controlled by your child or by you, if a parental control is supplied. They are available for both curved and straight staircases.
To see a wider range of stairlifts (not specific to children), please see the stairs section of Living made easy.