Bespoke footwear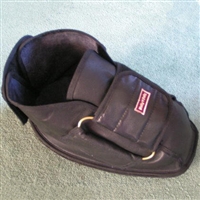 In this section you will find information on suppliers who produce made-to-measure footwear to suit individual requirements. Made-to-measure footwear can ensure that your needs are met if there are no 'off the shelf' items available to suit. Depending on your needs, footwear adaptations may also be suitable.
Some features that bespoke footwear may provide include:
Extra depth or width,
insoles or inserts,
non-standard or unequal sizing,
calliper sockets,
seam free or special linings,
single shoes,
shoes to accommodate orthotics.
Some suppliers also sell modular footwear or do-it-yourself kits.