Extension fastenings for footwear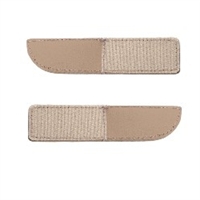 Listed in this section are products that enable an existing fastening on footwear to be extended. They are generally for strap or flap types of fastener, with Velcro or a buckle. Extending fasteners may make them easier to grip if you have limited grip or dexterity in your hands.
Also included are shoes which offer extension fasteners as an accessory.