Footmuffs and footwarmers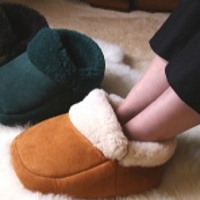 Products in this section allow your feet to be enclosed, usually both together, for warmth while you are sitting. Some of these products have provision for an integral heat source, such as a microwaveable gel sachet.
You may find these products useful if you often get cold feet due to having limited movement or poor circulation to your feet (Disabled Living Foundation, 2008).