Headphones, not for use with hearing aids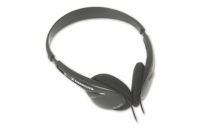 The headphones in this section may have amplified output or individual volume adjustment between left and right ear. Individual volume adjustment may be helpful if you have more hearing loss in one ear than the other.
Some headphones may have automatic level control which makes quieter sounds louder but does not amplify louder sounds.