Mobile phone accessories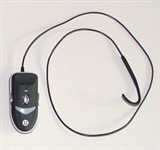 This section includes a range of accessories which may enhance a mobile phone's ease of use including:
Neck and ear loops which connect to a mobile phone and are designed to give an interference-free connection between the phone and hearing aids set to the 'T' setting.
Mobile phone holders and clamps for attaching a mobile to a mobility aid.
Kits to enable a mobile to be used by a switch/es.