Sound generators (for tinnitus)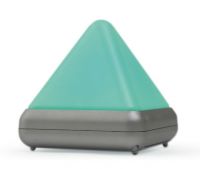 People who experience tinnitus often find it is more noticeable in a quiet environment. A sound generator/relaxer produces a range of gentle, soft noises and may generate white noise. White noise is a mix of all audible frequencies, it can sound like an out of tune radio. These noises may help desensitise or distract a user to ignore tinnitus, the volume is usually set at just below the level of the tinnitus (RNID, 2010), (British Tinnitus association, 2009). Different sound generators are available designed for use in the day, when travelling or at night.
Some sound generators and many CD and mp3 players can be plugged into a pillow speaker or sound pillow, these speakers are designed to make the sound less audible to partners.