Trays for carrying food or drink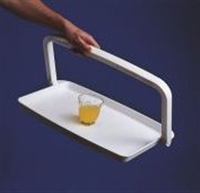 Included in this section are trays that can be used to carry food or drink. They are designed to be carried with one hand via a carry handle. These trays all have slip-resistant properties.
If you are unable to carry a tray, you may wish to view a range of household trolleys available in our kitchen and household section.