Teapots, coffee pots and jugs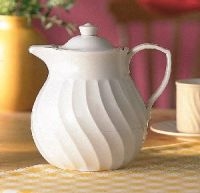 This section includes insulated tea and coffee pots. These items will keep food and drink hot for longer. The outer casing remains cool.
Also included are traditional style teapots, coffee pots and jugs with non-standard features such as larger handles which may make them easier to pour.