Kneeling stools and pads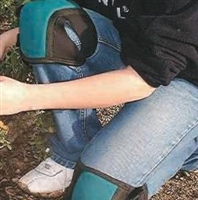 In this section we have garden kneeling stools which can also be used as seats. You can sit on these stools or turn them upside down and use them as kneelers, they provide arm supports to assist you standing up again. These products are usually padded for comfort and protecting you from cold and damp (Government of South Australia, 2009), (Maguire, 2009).
Knee pads are also listed.