Canopies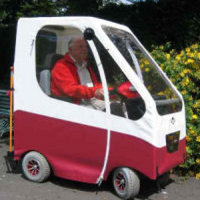 This section includes canopies to protect you and the scooter or buggy from the weather, especially the rain.
The canopies have rigid frames that fit on most scooters or buggies and are usually made of nylon, plastic or other waterproof material.
Most have roll up or opening sides, and may be left on the scooter or buggy.