Holders & wrist loops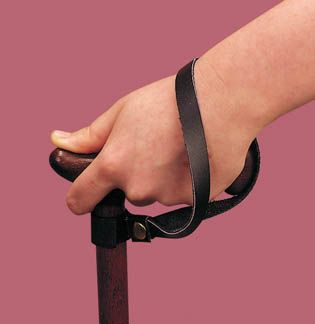 This equipment enables walking sticks to be held or supported when not in use.
Holders can be clipped around walking sticks or crutches. They are designed to support a stick in an upright position - for example, against a table edge.
Clips are u-shaped and can be attached to wheelchairs or walking frames, and are used to secure sticks or crutches when not in use.
Wrist loops can be attached to the top of a walking stick, and the loop can be placed around your wrist to keep the stick at hand.