Multi-adjustable chairs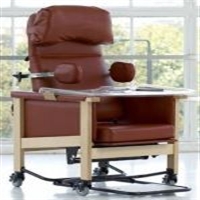 These are either wood or metal framed chairs providing a great deal of adjustability and include chairs for heavy duty use. These chairs provide a high level of support for people who cannot be supported in standard chairs.
These chairs are available for domestic use but many will be used in other community or healthcare settings.
This section includes some chairs with a weight capacity above 160kg.