Waterproof chair pads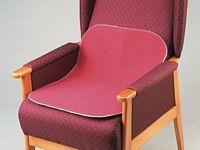 If you have difficulties with spillages and/or continence and wish to protect your chair, there are a range of pads available.
New softer materials have replaced the thicker, noisier plastic sheets and some are designed to 'breathe' to reduce sweating.
For more information read our advice on Managing Incontinence Issues.