Keyboards with large keys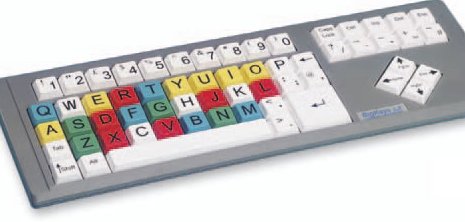 Included here are keyboards with larger than standard keys. These large keys may have large print and/or high contrast (e.g black letters on a white or yellow background) lettering. They may also have multi-coloured keys to provide distinction between the different areas of the keyboard.
The keys on these keyboards may be laid out in the standard QWERTY format or alphabetically (ABC).
Also included in this section are keyboard panels. These are overlays that are placed on a touch sensitive panel and allow you to create your own keyboard by choosing the number and size of keys that best meet your needs.