Notetakers with a braille keyboard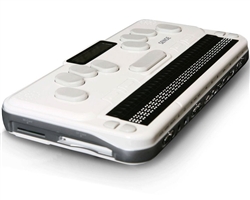 Notetakers are portable devices that can be used as a word processor to take notes, record and organise information. Some may also have features to provide a calendar, phone book, the internet, e-mail and run windows based operating systems. They feedback information by speech output or a braille display (AbilityNet Gate), (TechReady).
These notetakers have a braille keyboard and no screen.